Software converter video terbaik 2016 paling lengkap – Software converter video sangat penting yaitu berfungsi mengubah format video. Software convert yang baik bukan hanya mampu mengubah format saja, namun harus mampu meng compress video agar ukuran video tidak terlalu besar. Selain itu juga harus mampu mengconvert dengan cepat tanpa cacat.
Software converter video terbaik 2016
Ditahun 2016 ini telah banyak sekali beberapa video converter software. Beberapa sudah saya coba dan hasilnya bervariasi. Semua terdapat kekurangan dan kelebihan. berikut software converter video terbaik 2016 gratis paling lengkap :
Freemake Video Converter
Software ini yang sangat saya rekomendasikan. Penggunaanya mudah dan support berbagai format video & audio. Kita dapat mengcompress ukuran video dengan mudah. Lebih hebat lagi kita bisa menentukan berapa ukuran pasti video yang kita mau. Freemake video converter sudah dilengkapi tool cut video / edit video. Software ini gratis alias freeware.
Kelebihan freemake video converter :
1. Multi-language;
2. Fully compatible with Windows XP;
3. Support many different formats;
4. Format profiles can be tweaked;
5. Convert your video for mobile devices;
6. You can choose to convert only some parts of your videos;
7. You can choose to only extract the sound of your video into MP3, WMA, MP2, AAC…
8. Very easy to use.
9.proses compress cepat.
10. hasil compress memuaskan ukuran kecil namun kualitas video tetap bagus.
kelemahan freemake video converter :
Harus instal microsoft net framework 4 dahulu.
Download freemake video converter terbaru gratis silahkan kunjungi website resminya disini.
Video to Video converter
Converter gratis dengan fitur sangat lengkap. Tersedia versi instal dan portable. Terdapat tool lain yang sangat berguna yaitu burning, edit video, subtitle, dll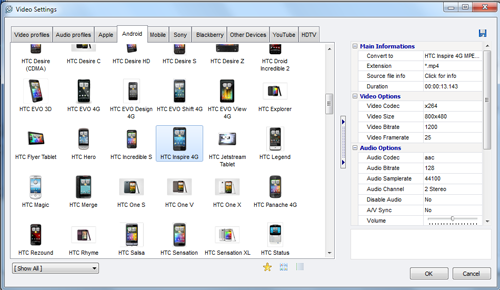 Fitur lengkap video to video converter :
Video converter is free software
Supports over 200+ of input formats
Supports over 700+ of output presets
Video converter supports a large number of output video formats: AVI, DivX, Xvid, mpeg-4, AVC/H264, mpeg, mpeg2, MOV, WMV, 3GP, 3GP2, MKV, WEBM, SWF, FLV, RM, ASG, GIF, DV...
Supports many output audio files: mp2, mp3, aac, ac3, wav, m4a, Vorbis, 3gpp, flac, mmf, iff, au…
With video converter you can convert almost all existing video and audio files
Easy to use
Has a built-in high quality DVD Ripper that supports foreign languages subtitles
Video Joiner with which you can combine multiple movies in one video and convert.
Has a built-in Video Splitter with which you can cut out parts of the video that you find interesting, so you don't convert the entire video
Commercial Remover Tool
Video to Images Tool
Video to Thumbnails Tool
Images to Video – Picshow Tool
Converting video is reliable and fast
You can also convert to DVD video (supported DVD Authoring)
Embedded tools for burning video DVDs
Support for subtitles (internal and Vobsub Filter)
Video presets
Basic video filters can be applied before conversion
Watermark for converted videos
Shapshots
Live preview
There is also a portable version of the video converter
Main languages are supported
Download software video to video converter terbaru di website resminya disini.